Fred Jacob – Event Entrepreneur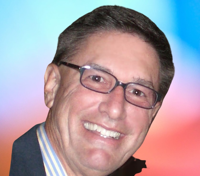 What does "Reduce the Friction" mean to you as a Show Producer?
I have produced over 250 events and I understand how many errors can occur at an event.
My goal is to be your MacGyver.
I offer two options -
1. Ticketing
2. Attendee/Exhibitor information exchange called Scan2Scan
From the moment they land on your ticketing page... I will ensure a smooth purchase experience.
And, for your Exhibitors, I offer data exchange with Attendees, and any form of promo codes or discount codes you as the Producer may need to accommodate them.
My passion....make your event more efficient!

Right now - open your camera and point at the code below. Now tap the link.
This is an example of a Packard car event. Unlimited pictures and description about the car.
So what does
Scan2Scan
mean?
When you clicked this link you were given the option to add this info to your iCloud account.
When you enter your contact info - an iCloud account is created for you, and as you walk around the show from that point forward - as soon as you scan an Exhibitor's code - your info will be exchanged with the Exhibitor.
At the conclusion of the event each Exhibitor will have legally obtained, permission based leads to follow-up with and, you , as the Producer, will have all the reports showing the total number of leads generated for each Exhibitor.
NO MORE SCAN GUN - simply use your smart phone.
FAST, EFFICIENT TICKETING
When a ticket is purchased online, the Attendee receives a confirmation page before they leave the ticket site with an order number and the chance to print their order receipt right at that time. The Attendee will also receive an email receipt.
Yes, there are unlimited options for promo codes, special offers, VIP tickets etc.
And, as the orders are charged your ticket money is sent directly to your bank account within 2 days. No waiting and wondering when the ticket check will arrive.
The Scan2Scan ticketing platform also includes a message center where you can automate email or text messages to your Attendees or Vendors.
Any technical assistance is prompted handled in less than 30 minutes by phone, text or email.
"I stand by unmatched customer service and am driven by your satisfaction".
Recent or Current Events Using Scan2Scan
Iola Old Car Show July 2022 - over 100,000 attending
Houston Bridal Extravaganza July 2022
Milwaukee Parade of Homes August 2022
Nashville Pink Bride Wedding Show August 2022
Memphis Pink Bride Wedding Show August 2022
Birmingham Pink Bride Wedding Show August 2022
Knoxville Pink Bride Wedding Show January 2022
Chattanooga Pink Bride Wedding Show January 2022
St Louis Pink Bride Wedding Show January 2022
Photo Booth Expo Vegas February 2022
Mobile Entertainment Expo Vegas February 2022
Let's work together.
I want to help you
Reduce Your Friction
FRED JACOB
Senior Event Consultant
Creator of Scan2Scan
865-310-6875
fred@fredjacob.com